Feature development
Ubity call center redesign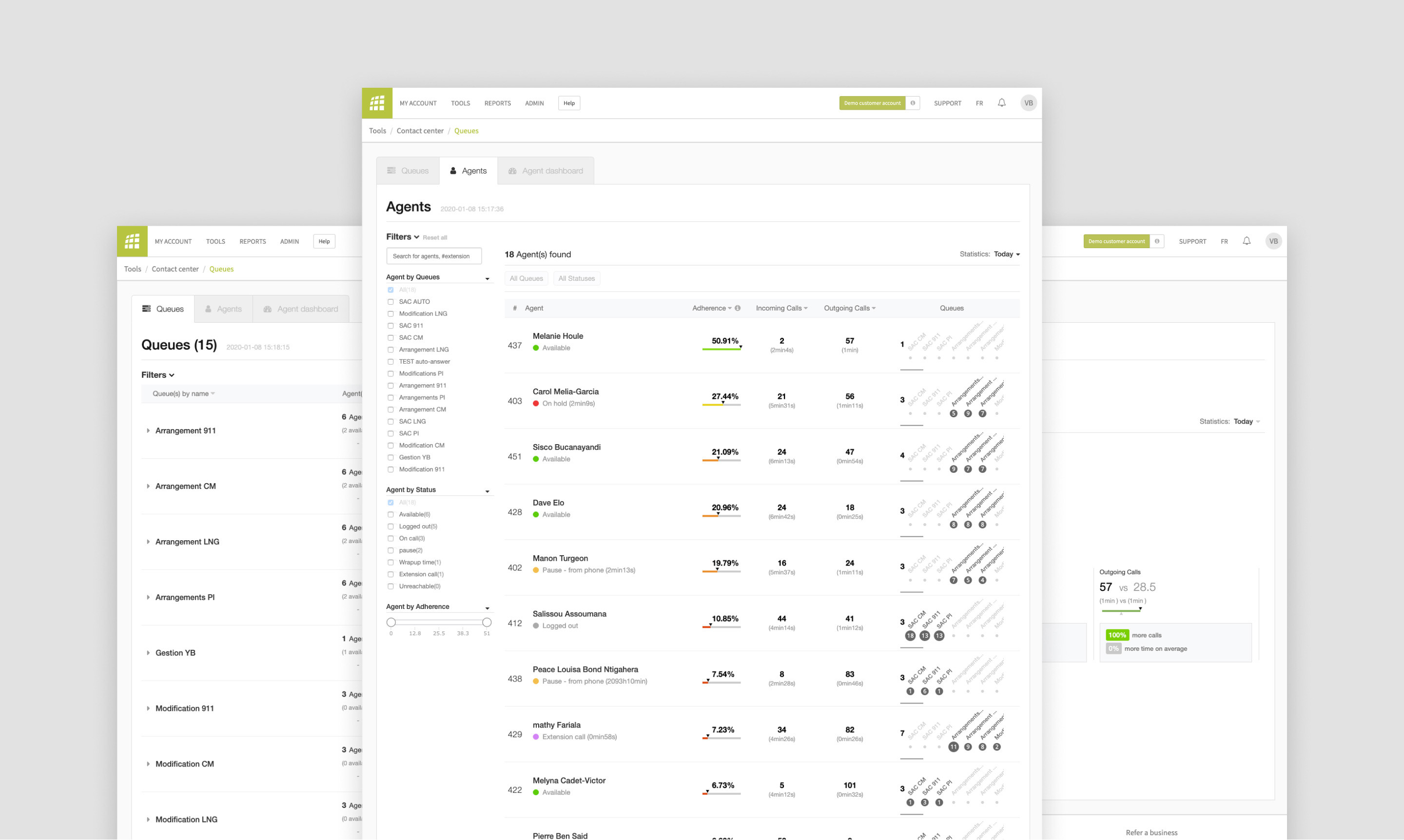 The brief
Ubity is a company providing telephony solutions to small and medium-sized enterprises and currently one of the top 10 players in Canada.
One of the solutions Ubity offers his clients is a call center functionality. It is an essential part of Ubity offering and is used daily by hundreds of companies and their teams to improve the user experience of their customers. The following case study presents my role in leading the redesign of the tool.
In July 2019, Ubity has been acquired by Telus, one of the three largest telecom providers in Canada.
My role
User research
User experience design (UX)
User interface design (UI)
Team
Victor Bruzeau (UX/UI designer)
Jean Schurger (Lead developer)
Cédric Thivolle (Developer)
Research
Building the personas
To approach this redesign, I needed to first represent the operational team structure of our targeted customer: a small to medium-sized call center comprised of 25 to 100 agents.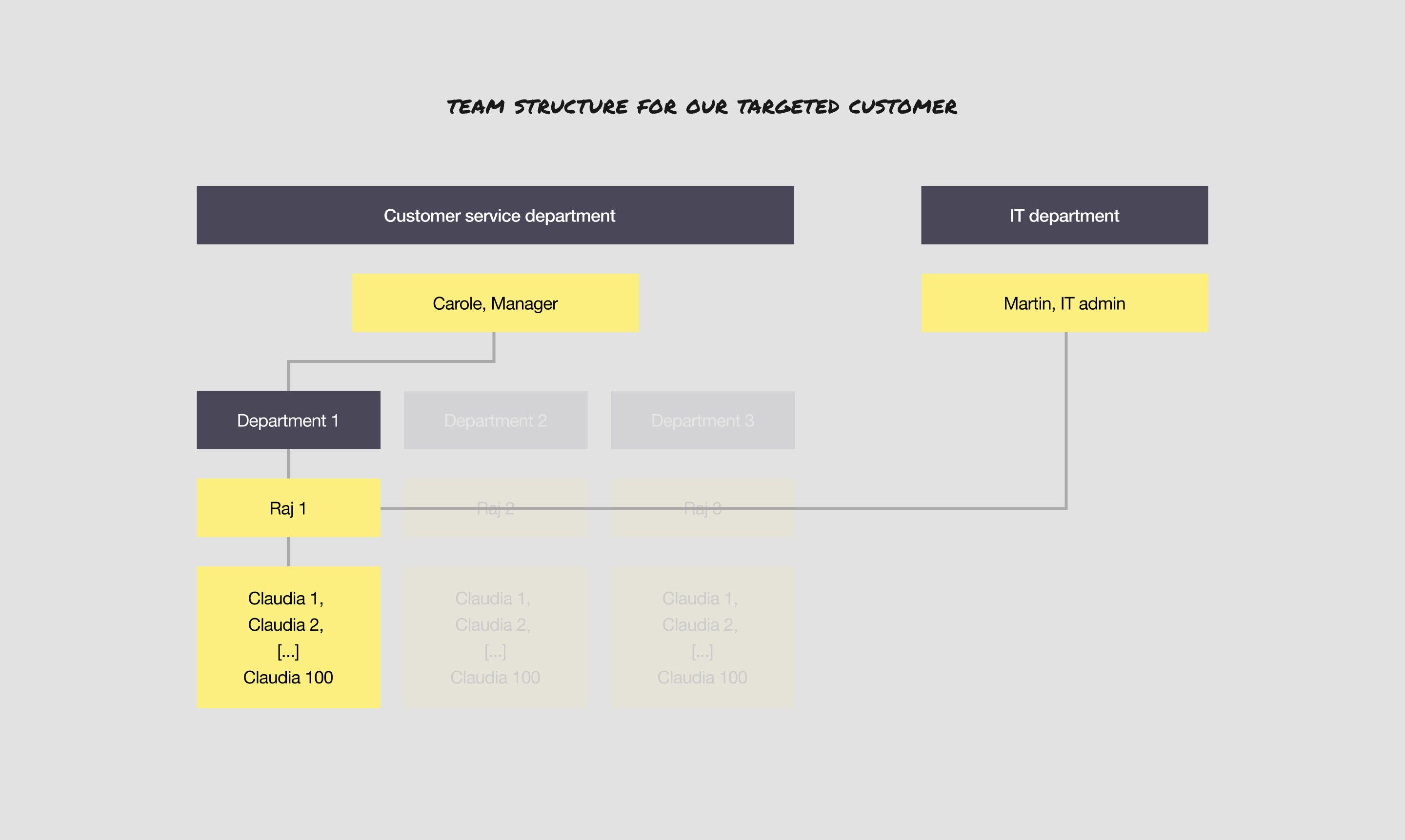 Diving into the team structure, I represented in detail the several personas likely to collaborate within the call center.
Out of the 4 personas identified during our research, 2 emerged: Raj (supervisor) and Melanie (call center agent). Those were our primary users, the one more likely to be found at our targeted customer.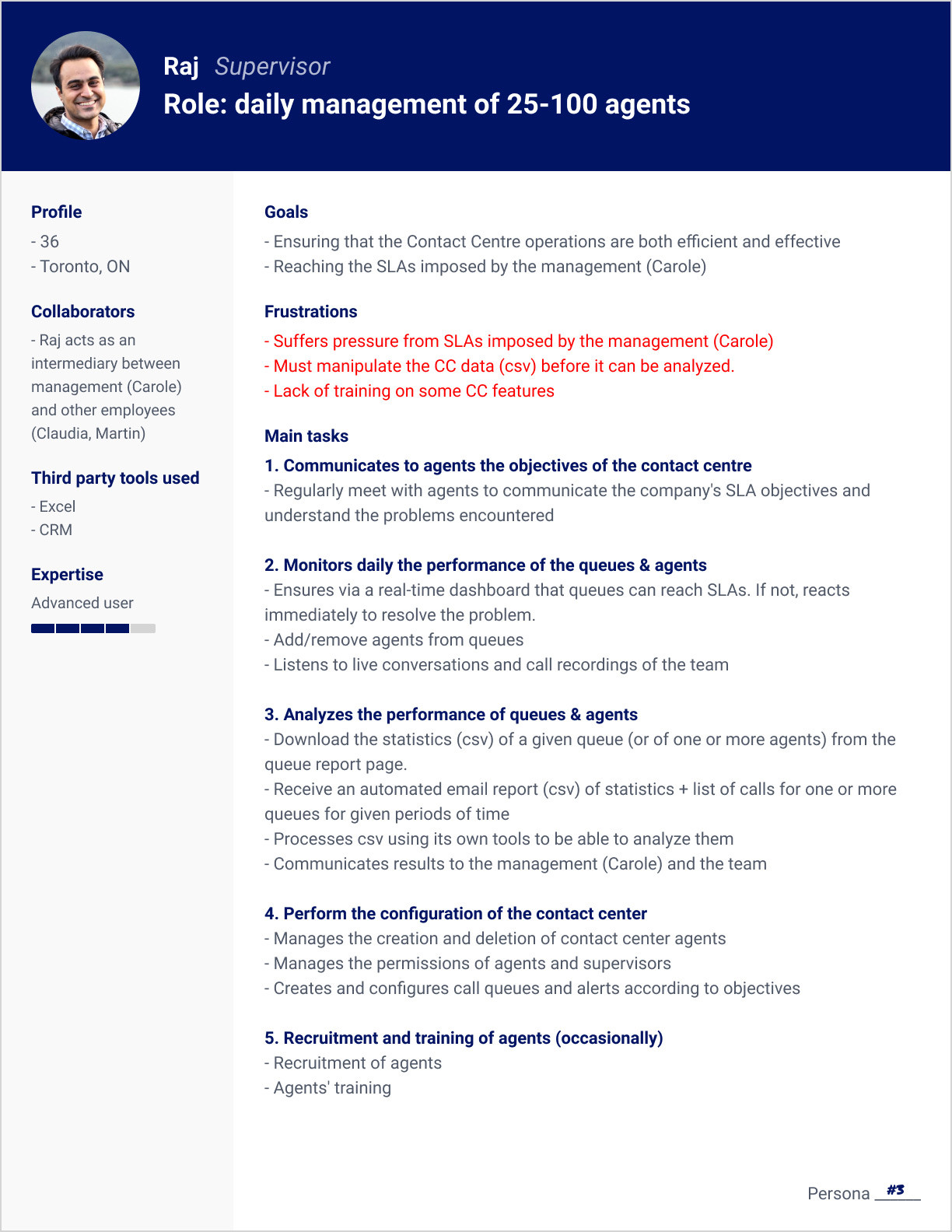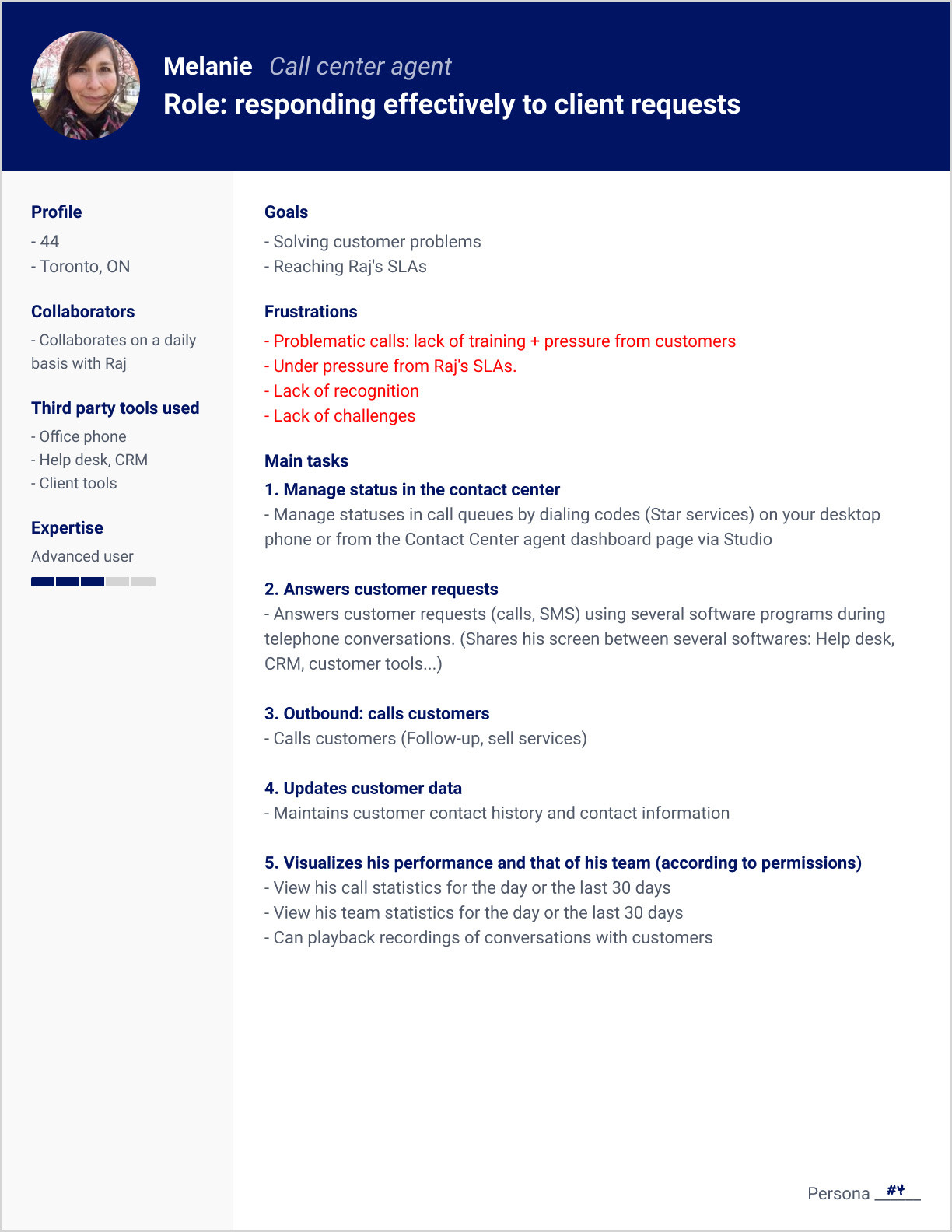 Other personas (such as Carole or Martin) might not exist within our targeted customer because the company might simply not have any budget for these roles
During this preliminary phase, I often confronted my research with our clients and the sales team to validate these assumptions and make sure we were on the right track.
Evaluating the existing product
Looking at the existing call center tool we were offering our clients, It was evident that it was limited in terms of functionalities: there was no possibility for a supervisor like Raj to have an overview of each agent's statuses within the call center. This greatly reduced his ability to manage the call center.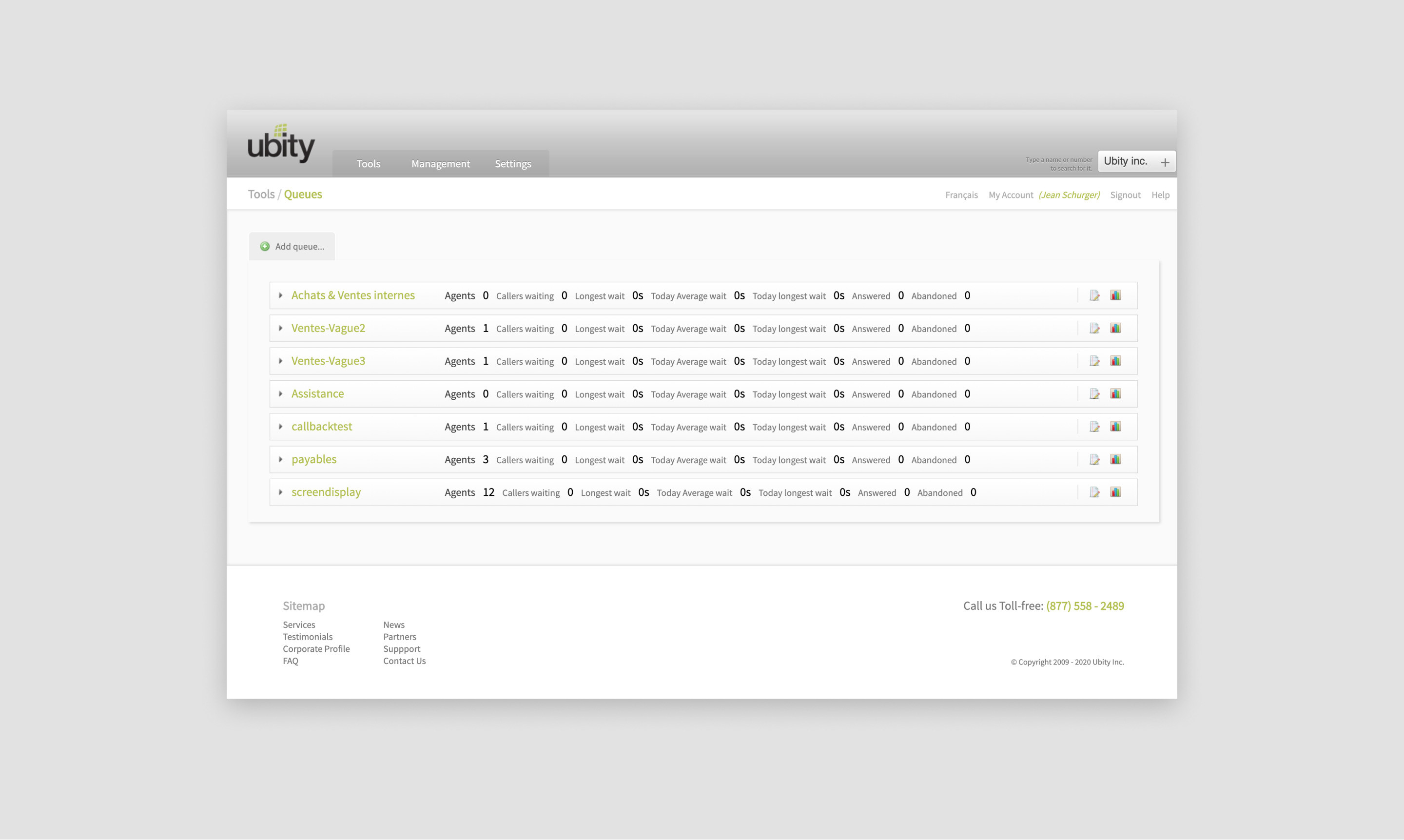 Reviewing competitors
Reviewing existing competitors was a critical part of our process to help us determine the scope and efforts required to complete this project.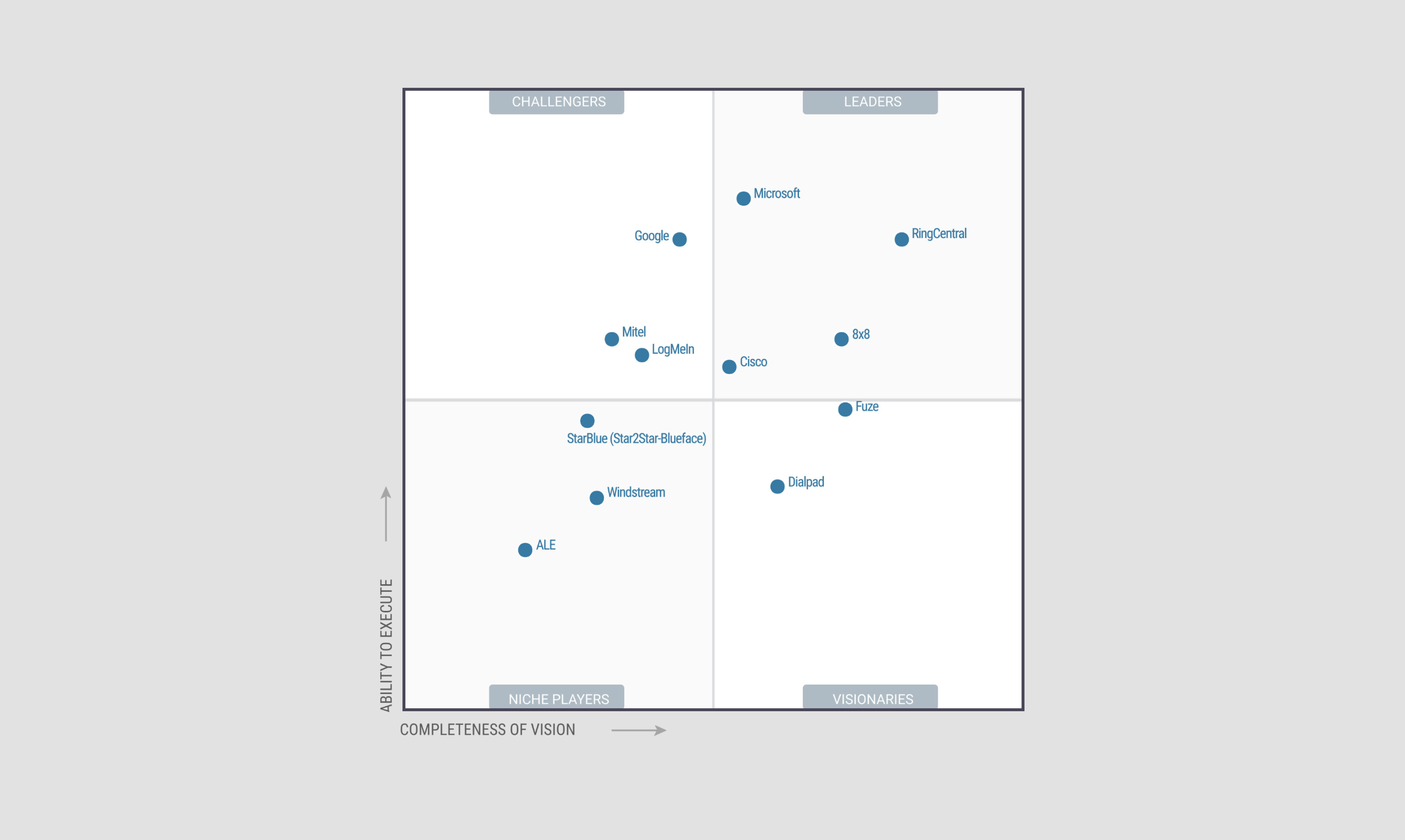 Moving towards the solution phase, our efforts would concentrate on building tools to help our 2 primary personas: Raj, the supervisor, and Melanie, the call center agent.
Challenge
How might we give Raj tools to monitor his team and help him improve the overall call center performance?
How might we help Melanie visualize her performance with her team?
Solution
To help these 2 personas, we decided to build 3 additional views:
1. The "Agent" view
Raj would now be able to monitor all of the call center agents' statuses in real-time. This view would help him adjust their workload.
2. The "Agent dashboard" view
Both Raj and Melanie would now be able to review and compare Melanie's performance with the rest of her team. Raj could now assess Melanies' productivity and Melanie could ask for better compensation based on her performance.
3. The "Live dashboard" view
Designed to be displayed on a wall within the call center, this consolidated view would help both Raj and Melanie to quickly monitor in real-time the most important statistics of the call center.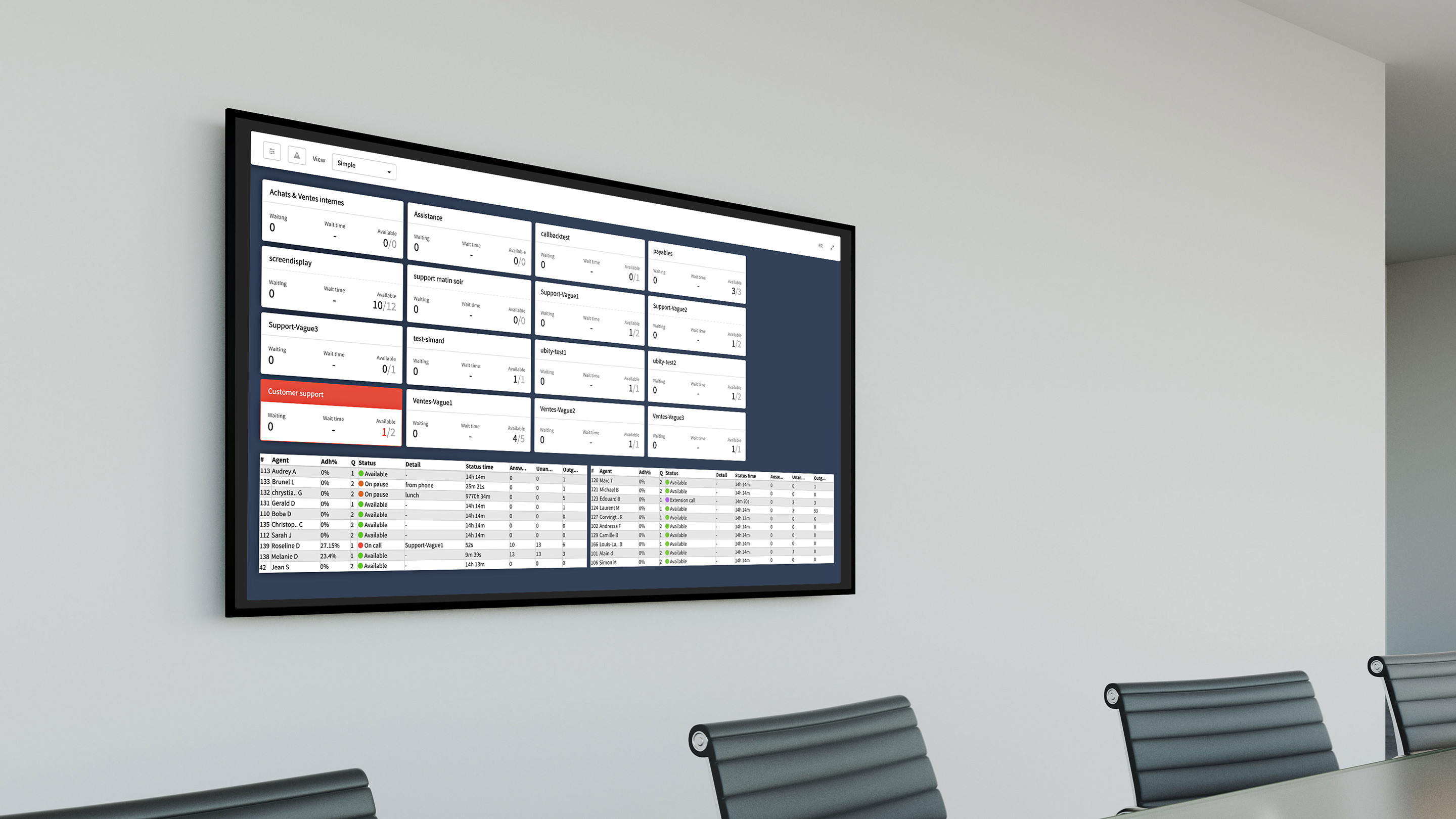 The tool was designed to be easily configurable so that Raj could show his team only the metrics he considered important
Raj could now manage the alerts threshold of the entire call center in just a few clicks. Those alerts are critical to inform Raj and Melanie as soon as a problem occurs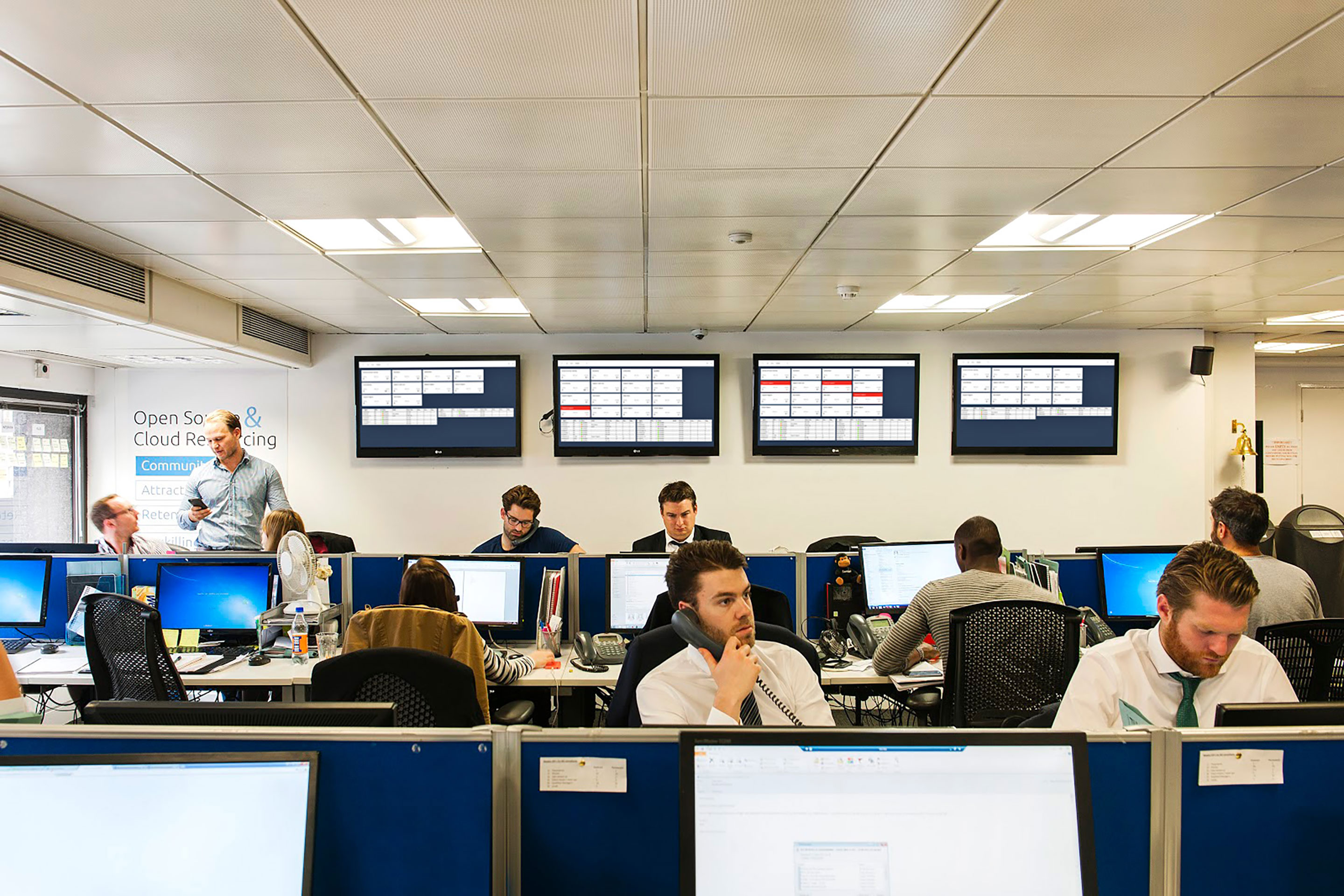 Once triggered, alerts are clearly visible within the call center
Conclusion
In just a few months and by maintaining regular contact with our clients, we were able to greatly improve the call center solution we offered.
The Ubity call center is now one of the most lucrative features in our offering and a big part of our product roadmap is now directed towards improving it.
In addition to voice, our next challenge will be to bring our call center text capabilities support (live chat, SMS and social media) to create a true multi-channel contact center experience for our customers.
Lessons learned
Being a small enterprise and looking at competitors with millions in funding, we had to be pragmatic in creating call center features that we could realistically tackle. Although frustrating at times, it forced us to be more efficient and focus on what truly matters.